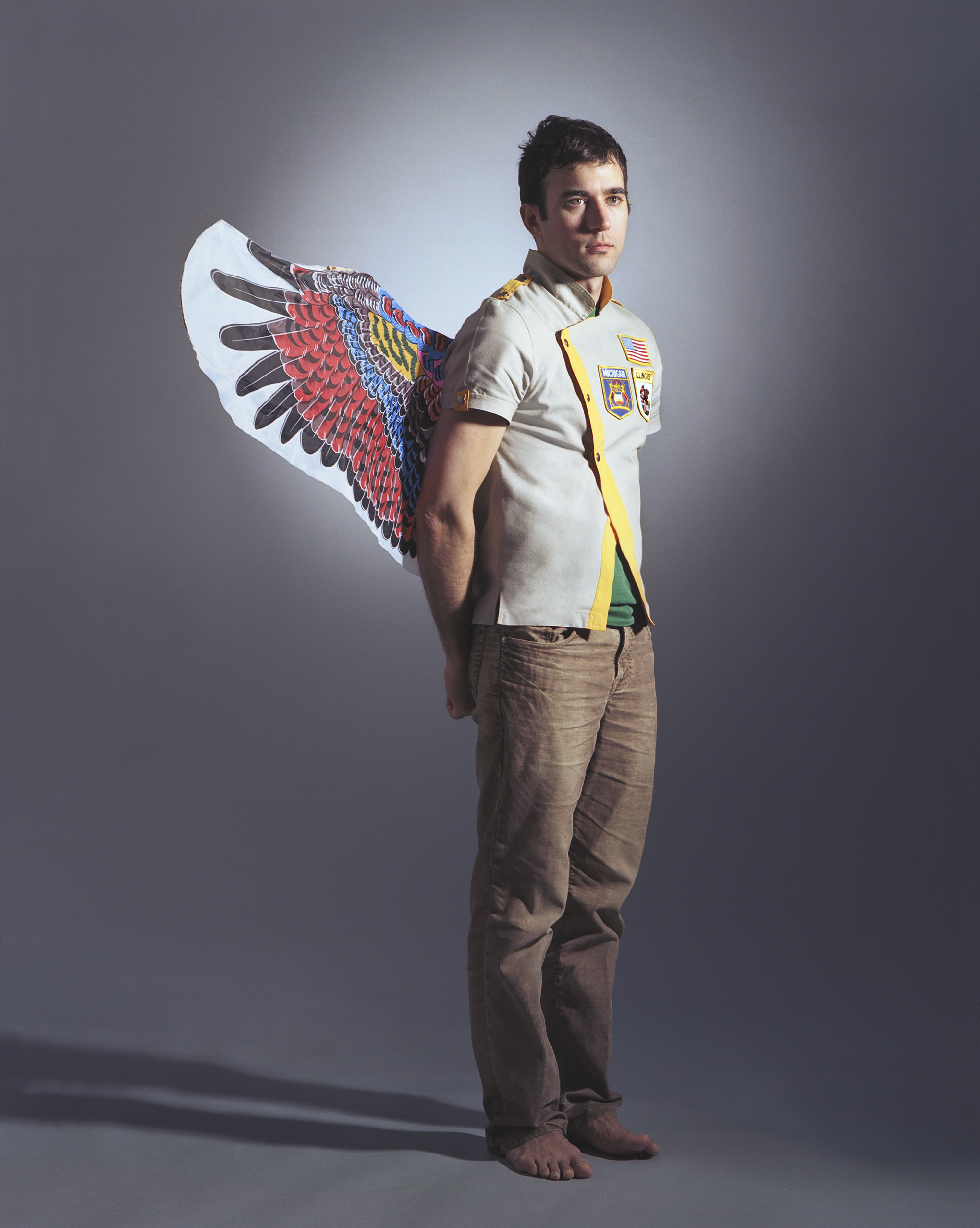 Have 2005's
Illinoise
and even the b-sides
Avalanche
in 2006 finally given you all they can? Do you need new Sufjan ASAP? A new state, a new bird, a new winter storm, a new serial killer, anything to fill the growing chasm that Sufjan holds in your musical soul. Have you held on through the dark recession with some minimalist guitar rock and melodic avant-garde, but you secretly long for a new orchestral creation with depth and feeling and huge feathered eagles wings? If this is your story there is hope! Here are two things that can hopefully hold you together until the next state appears on shelves.
1.
Illinoize
- This mix-tape created by Montreal producer Tor samples songs from several of Sufjan's albums including "John Wayne Gacy Jr." and "The Dress Looks Nice on You." Steven's multi-instrumental pieces provide a rather intriguing background for some of the hottest MC's in North America including Blackalicious, Outkast, and Aesop Rock. What's even better, the album's six songs are available for free
here
. Just to give a little taste, these are the opening lines to the "John Wayne Gacy Jr" mix:
"Lights, Camera, Action, the extra blazen I push is like Moses talkin to the burning bush..." You need to hear to this!
2.
The Welcome Wagon
-
Welcome to the Welcome Wagon
- This Sufjan produced album features none other than Rev. Vito Aiuto and his wife Monique (see "Vito's Ordination Song" on the end of
Michigan
). The album is the product of many nights sitting together after dinner playing creating tunes for old hymn's on their guitar and piano. The Welcome Wagon is seeped in Sufjan's melodic influence, and you may recognize Vito's voice from a few of the songs he backed on Sufjan's albums, but don't expect to catch this band for any live outings. Most of their time is spent tending to the comings and goings of the international Brooklyn community where Vito's church is. Simple, deep, and beautiful, Welcome Wagon is a melodic dive into traditional hymnody. I strongly recommend the album. The second song from the record "Sold! To the Nice Rich Man" is on the playlist.