Yeah, they don't go together at all, but I heard them both yesterday so here ya go.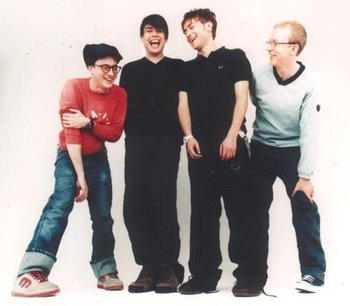 This is Blur's first new track in 7 years. It was released for Record Store Day this year, and only 1,000 hard copies were made available. Nice pop tune.
Blur - "Fool's Day"
Here is Sleigh Bells' new track off their upcoming debut album,
Treats
. It's out May 11th via Mom + Pop and M.I.A's N.E.E.T. records. I saw them at SXSW and they were a lot of fun.
Sleigh Bells - "Tell 'Em"